I had a friend who was closer than my own sister. I just knew we would live out our single years together, get careers around the same time, get married, and raise our children together. All that good stuff. But that friendship did not last. Now that it is no longer what it used to be, I realize the role that friendship played in my life. 
It was not meant to be a lifetime friendship. You could NEVER have told me that we would not be friends forever. If you tried, I would not have believed you.
What I have since learned is the dissipation of a friendship does not always mean that person was not a friend. Just like the year has seasons, friendships have seasons, too! Some may be friendships of a lifetime, but many come and go just like the year's four seasons.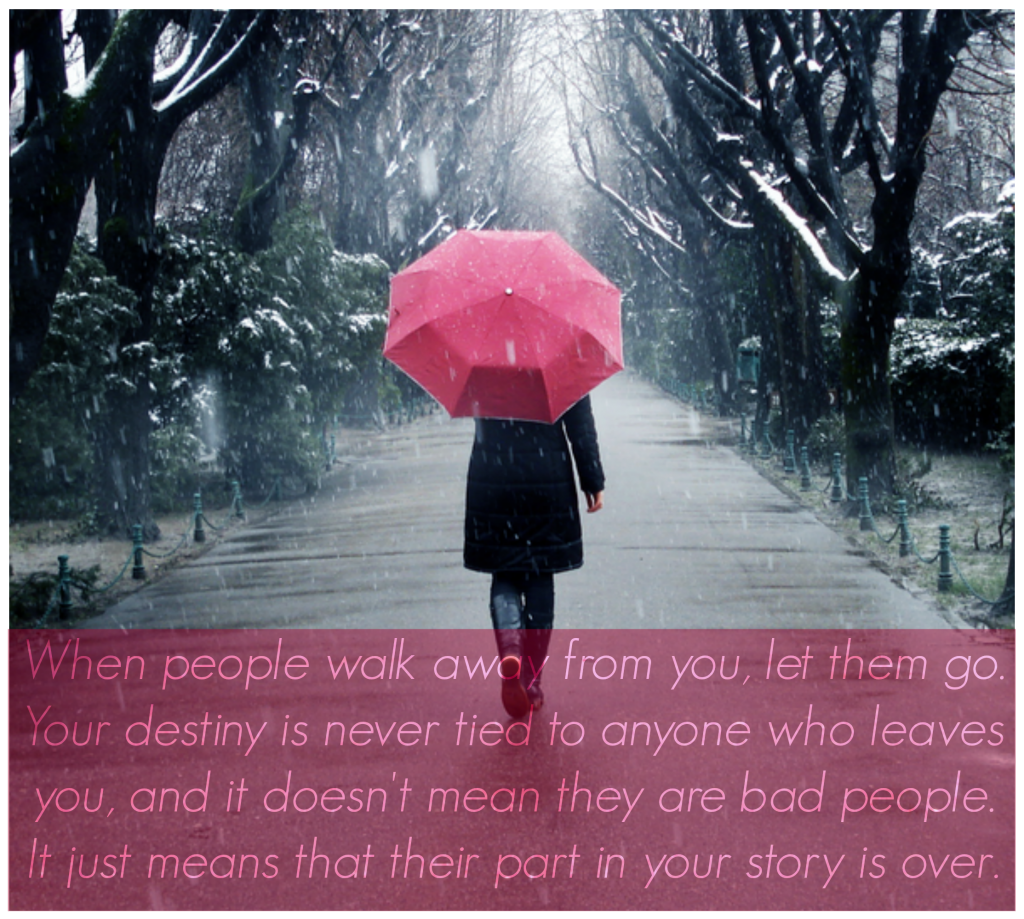 One thing I learned and struggled with was the number of friends I had. So let me help you—do not forget that the amount of friends you have can be trivial, for the first part of Proverbs 18:24 states: "A man of too many friends comes to ruin…" 
Don't get caught up in the hype of having 10 best friends. They probably are not all the best! People serve a very specific purpose in our lives and we have to be careful to let things pass when they need to, or work hard to help them grow and develop when they're supposed to. 
If you're trying EXTRA hard to make a friendship work and it does not seem to be going anywhere, it may mean that that is a seasonal friendship. 
"There is no such thing as a bad friend.
You are my friend, or you are not.
Period. The End!"
That does not mean that you should just cut all ties to the person—change your name, change you hair color, and change your number (lol)—it just may mean that the role they once played in your life either may not need to be fulfilled anymore, or that they are not the ones that need to fulfill it. 
So, what if I don't have ANY friends? Well, I don't believe that is ever true. The second half of Proverbs 18:24 states: "But there is a friend who sticks closer than a brother." 
Who is that? And what does that mean, though? Is it something that lonely people say to make themselves feel better because they have no friends? 
Well, maybe. But for me, when I literally had nobody to talk to—and not that I didn't have friends, but I didn't have anyone that I felt comfortable laying my feelings out to—God was that friend. Literally. 
He was there for me even in the times when I did not acknowledge His presence. Friends are great, but God is my closest friend. I am grateful, however, for those He has placed in my life that serve a divine purpose in ushering me into my destiny.
Life Dare: Think about the role some of your most thought about friendships play or have played. If you can figure that out, it may help you to move on from friendships whose season has ended so you can go ALL IN with your new friends.