Have you ever been in a service and the minister tells the congregation of a financial need for a project that is underway and you are inspired to give a sizable amount? Just as you are beginning to write that check a small voice tells you to cut your donation in half just in case "something" happens.
Or maybe you're in a store and you see a gorgeous pair of shoes. You try them on, prance around in them in the mirror and a there it is again…that small voice nudging you to back off in case "something" comes up. You think about it for a short moment, dance around a little more and of course, quietly put them back. 
I've faced many situations on more than one occasion that made me hesitate and caused me to take a step back in my daily living to consider what may or may not happen in my life when I was afforded the chance to give or even receive.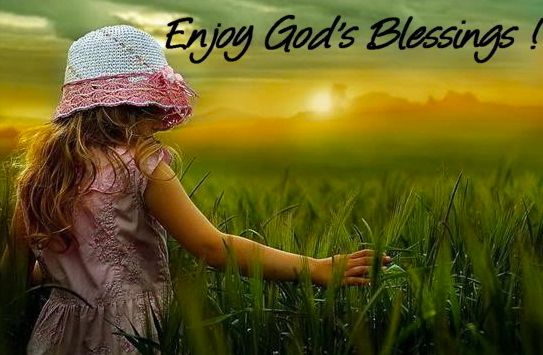 As I pondered over this I began to examine my apprehension about feeling free to be open to the hand of God, or even being a blessing to others. I came to the realization that at the root of my disquiet about giving, spending or receiving was that deep in my heart, I thought it would leave me in a place of lack. 
I further realized that it meant that there was a lack of trust that my heavenly Father was not able to keep His promise to provide everything that I would ever need. I thought that if I would take the position of being a "responsible" adult and make certain "sacrifices" God would be pleased with me. 
He softly whispered to me to trust Him enough to supply the things that I needed and the things I wanted. I have since learned that if I trust Him with all of my substance, He has an abundant supply to replace AND add to anything that I would ever need. 
I wish I could tell you that I got this lesson right away, but I didn't. I still have to remind myself that there is nothing that I possess that our Father does not have PLENTY of and is more than willing to give me. Now, when the opportunity arises for me to be open to His hand of provision being displayed in my life; sometimes He still has to nudge me to remind me to rest because He's got me!
Life Dare: Take the opportunity to do something nice for yourself this week. Buy those shoes. Find someone to bless, knowing that because you are sowing seeds, God is going to replenish your supply. Because of His love and promises He will not leave you wanting. 
About the Writer:
Lesley Thomas was born and raised in Gainesville, FL. where she graduated from Eastside High School and attended Santa Fe Community College. She is the third of four siblings born to Mr. and Mrs. James and Annie Thomas. Early in her life she began to show interest in music, singing and writing and has been a blessing to the body of Christ in using them. 
In 1999 she relocated to Dallas, TX where she joined The Potter's House where Bishop T.D. Jakes is pastor. She joined the choir and was blessed with many opportunities to travel and sing on three of the Potter's House Mass Choir's live recordings. Lesley attended and graduated from the Potter's House School of Ministry in 2001 and received her ministerial license. She has since gone on to further her education and was ordained as an Elder in 2008. She also received her certification in Christian Counseling from the American Association of Christian Counselors in 2007.
 In 2010 she returned back to her home state of Florida and is continuing to build and use the gifts that God has given her.